Take Action
Early Childhood Professionals
Early childhood professionals are highly educated, experienced and critical to the optimal development of Wisconsin's youngest children and the economic future of the state in supporting working families. Despite the importance of your role, you likely experience significant challenges, including low pay and lack of access to benefits.
Elected officials need to hear from you. 
How to Be An Effective Advocate
We have the information you need to be an effective advocate and share your critical perspective with elected officials and policymakers. 
ADVANCING WORKFORCE EQUITY
Wisconsin Early Childhood Association is contracting with Dr. Toshiba Adams to lead Advancing Equity in Wisconsin's Early Education Workforce, which will advance a diverse and representative early childhood workforce in Wisconsin. It seeks to elevate the voices and lived experiences of early educators who identify as BIPOC – Black, Indigenous or Person of Color. Data collected from the study will help inform policy changes moving forward. Learn more about participation by contacting Toshiba Adams, Ph.D./Lead Research at EquityInWIECE@gmail.com. Para más información o para participar en este estudio, comuníquese con Olga Neira en oneira@wisconsinearlychildhood.org.
IN HER WORDS: EDUCATED AND VITAL
"Everybody who works here either has a 2-year or 4-year degree in early education, so you need to compensate people. And we've all been trained and learned the importance of brain development in these early years – how that impacts children if they don't get what they need."
-RENAE, BEAVER DAM
Study Findings: The State of Wisconsin's Early Childhood Workforce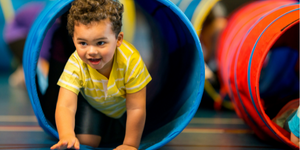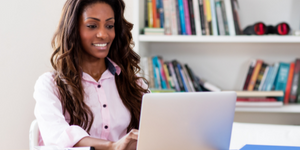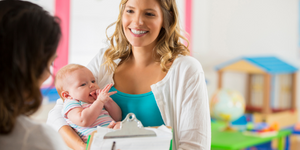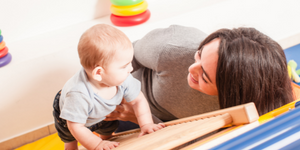 THE STATE OF WISCONSIN'S EARLY
CARE AND EDUCATION WORKFORCE
Read the Wisconsin Early Childhood Association's brief on the state of Wisconsin's early care and education workforce and recommendations for moving forward.
IN HER WORDS
"… Each and every one of my teachers put their heart and soul into their job and loves each child that comes through the door to their classroom … We pay a generous hourly wage but are unable to provide any type of benefits. We need change so that early childhood educators are treated and compensated equally to elementary school teachers. I can't wait to see the changes so my teachers can make a livable wage!"

-Sara, Middleton