Take Action
Early Childhood Professionals
Early childhood professionals are highly educated, experienced and critical to the optimal development of Wisconsin's youngest children and the economic future of the state in supporting working families. Despite the importance of your role, you likely experience significant challenges, including low pay and lack of access to benefits.
Elected officials need to hear from you. 
LETTER-WRITING CAMPAIGN: URGE LEGISLATORS TO INVEST IN CHILD CARE
Join us in sending letters to your state legislators to share the importance of significant state investment into child care in the 2023-25 state biennial budget to continue funding for Child Care Counts.
It's easy: Click the link below to visit an online letter-writing portal, where you input your name and residential address and click through the steps to send a letter to your local legislators. The letters are already drafted for you, and you can input your personal and local experiences into the message to ensure your elected officials hear real-life experiences from programs in their districts. There are instructions for how to add your personal story.
HOW TO BE AN EFFECTIVE ADVOCATE
We have the information you need to be an effective advocate and share your critical perspective with elected officials and policymakers.
Los recursos en algunos de los enlaces están actualmente disponibles solo en inglés.
PERSONALIZED TOOLKIT
Get the tools you need to effectively communicate with Wisconsin's elected officials.
ADVANCING WORKFORCE EQUITY
IN HER WORDS: EDUCATED AND VITAL
"Everybody who works here either has a 2-year or 4-year degree in early education, so you need to compensate people. And we've all been trained and learned the importance of brain development in these early years – how that impacts children if they don't get what they need."
-RENAE, BEAVER DAM
Study Findings: The State of Wisconsin's Early Childhood Workforce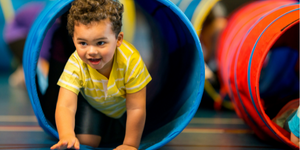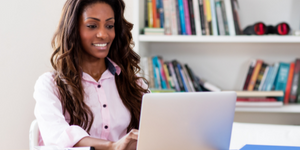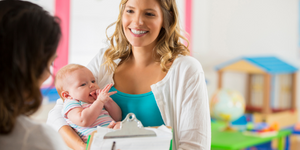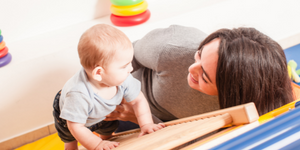 THE STATE OF WISCONSIN'S EARLY
CARE AND EDUCATION WORKFORCE
Read the Wisconsin Early Childhood Association's brief on the state of Wisconsin's early care and education workforce and recommendations for moving forward.
IN HER WORDS
"… Each and every one of my teachers put their heart and soul into their job and loves each child that comes through the door to their classroom … We pay a generous hourly wage but are unable to provide any type of benefits. We need change so that early childhood educators are treated and compensated equally to elementary school teachers. I can't wait to see the changes so my teachers can make a livable wage!"

-Sara, Middleton