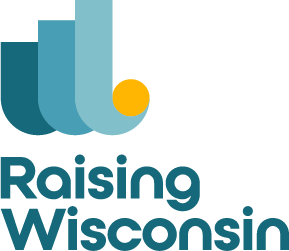 Rooted in Growth. Invested In Children.
Welcome
We believe in a Wisconsin where children and families have the social, emotional and economic supports they need to thrive. Together, we will advocate for a Wisconsin where the health, safety and optimal development of our children is an unwavering priority – the foundation of a promising future.
Join Us
WISCONSIN STATE BUDGET ADVOCACY
Child Care Letters Sent to Legislators During 2023-25 State Budget Process
Letter Writing Goal Progress

100%

100%
Take Action
Your collective voices will help create lasting change for the health, safety and optimal development of Wisconsin's youngest children. Get the tools and resources you need to tell your story and advocate for meaningful policy solutions.
Los recursos en algunos de los enlaces están actualmente disponibles solo en inglés.
Child Care
All families will have access to a range of affordable, high-quality, culturally and linguistically-responsive child care options that meet their employment and family needs. 
WORKFORCE
The early care and education (ECE) workforce will have the skills, training and support to deliver high-quality child care with commensurate compensation. 
Child Health
All families have access to the information and supports they need to promote their optimal health and well-being.