Take Action
Employers & Economic Leaders
Your voice matters: You see the impact of child care challenges and you know they remain critical barriers to functioning, profitable businesses, reliable employees and the health of your communities.
Elected officials need to hear from you.
How to Be An Effective Advocate
We have the information you need to be an effective advocate and share your critical perspective with elected officials and policymakers. 
Key Voices for Systemic Change
Your unique, first-hand perspective on child care's impact on workforce productivity and economic growth is critical to push for effective policy solutions that assist parents and employers. Utilize the resources below as you engage with with elected officials and policymakers. 
Funding Strategies & Models
Employers and economic leaders across Wisconsin have been coming together to  evaluate needs and resources and share expertise to advance progress on the local and regional levels while the push for systemic change in child care continues.
Business Perspective
"We know investments in early childhood care and education foster not only healthier children, but also economic development and growth, because parents' working lives are directly dependent on affordable and accessible high-quality early childhood programs. When businesses invest in the early childhood network they are supporting their employees, young children, business productivity and our communities."

-Sharon Neylon, Social Impact Advisor at American Family Institute for Corporate & Social Impact
Legislator-Employer Child Care Forums
Employers and economic leaders have been coming together with child care professionals to participate in district meetings with state legislators. The forums focus on the child care issues in each legislator's district and highlight the impact of limited child care availability and accessibility on the workforce and economy. The Wisconsin Early Childhood Association organized the events in collaboration with Wisconsin Economic Development Association and Wisconsin Rural Health Cooperative.
WECA continues to meet with legislators at the federal and state levels to highlight the importance of child care funding legislation and packages under consideration. A variety of business leaders and community members participate to discuss access and affordability issues and the ripple effect created by child care challenges. 
If you are interested in hosting a forum in your community, please contact us to learn more.
Senator Devin LeMahieu Forum
Wisconsin Aluminum Foundry
Manitowoc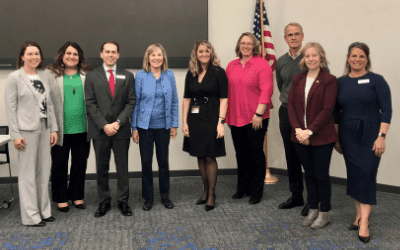 Senator Alberta Darling Forum
Waukesha County Technical College
Pewaukee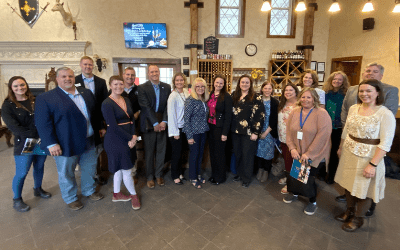 Senator Rob Stafsholt and Representatives Shannon Zimmerman and Gae Magnafici
Chateau St. Croix Winery
St. Croix Falls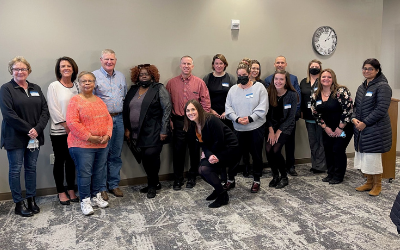 Senator Howard Marklein Forum
Southwest Health
Platteville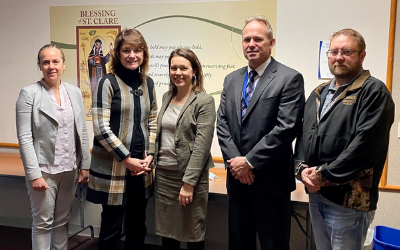 Senator Mary Felzkowski Forum
HSHS Sacred Heart Hospital
Oconto Falls
Employer Perceptions of Child Care
Employers across Wisconsin and from a variety of industries recognize the impact accessible and affordable child care has on their employees and business productivity. A 2021 survey found nearly two-thirds of business owners believe it is important for Wisconsin businesses to support child care for their employees. More than 75% of business owners believe the state economy is impacted by families' ability to access affordable, high-quality child care.